Recommended Reading
"There is more treasure in books than in all the pirate's loot on Treasure Island." ~ Walt Disney
Here are some books that teachers, students, and READERS have recommended. This is a great start for those of you who aren't sure what to read yet, but remember: what you read is YOUR CHOICE!
Science Fiction/Fantasy
The Hitchhiker's Guide to the Galaxy Series - Douglas Adams
The House of the Scorpion - Nancy Farmer
Realistic Fiction
Speak - Laurie Halse Anderson
The Outsiders - S.E. Hinton
Where the Red Fern Grows - Wilson Rawls
Marley and Me - J. Grogan
Dangerous Minds - LouAnne Johnson
Monster - Walter Dean Myers
The Catcher in the Rye - J.D. Salinger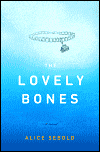 The Lovely Bones - Alice Sebold
To Kill a Mockingbird - Harper Lee
Poetry
Good Poems - Garrison Keillor
The Invisible Ladder - Ed. Liz Rosenberg
Graphic Novels
Maus - Art Spiegelman
Persepolis - Marjane Satrapi
Non-Fiction/Historical Fiction
Dave Barry Slept Here - Dave Barry
The Things They Carried - Tim O'Brien
Slaughterhouse Five - Kurt Vonnegut, Jr.
Code Talkers - Joseph Bruchac
Mystery/Thriller/Horror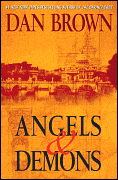 Angels & Demons - Dan Brown
The DaVinci Code - Dan Brown
As Simple as Snow - Gregory Galloway
"Outside of a dog, a book is a man's best friend. Inside of a dog, it's too dark to read." ~Groucho Marx